Awards
---
1st Place Mallard, Best waterfowl and best in category at the 2009 Maine Taxidermy competition in the professional division.
1st Place Fulvous, Best in category, Best Waterfowl, Taxidermist's Choice best bird, Judges choices and Best in Show at the 2010 Maine competition in the Master's division
1st Place Blue Winged Teal, Best in Category and Best in Show at the 1988 Connecticut Taxidermists Convention in the professional division.
In 2011 this Pintail won 1st Place and the best waterfowl award from the Maine Association of Taxidermy. It also won the Ducks Unlimited Best Waterfowl Award. The Oldsquaw won a first place ribbon and the Eider won a second place ribbon. All of these mounts were in the Master's division.
In 2012 I was honored to be asked to judge birds at the Maine Association of Taxidermists show. This was a great opportunity to pass on my knowledge and experience to other taxidermists.
At the 2013 Maine Association of Taxidermists competition the Shoveler again won first place, best Waterfowl in show, and second place overall in the division of excellence.
2013 McKenzie Distinguished Taxidermist Award
---
In 2013, I moved from the Masters Division to the Division of Excellence.
The shoveler was entered in the New England Association of Taxidermists in Connecticut.
This division is the best of the best and requires extreme accuracy and attention to detail to be successful.
Basically the work needs to be near perfect. In this competition, I won first place and best waterfowl in the show.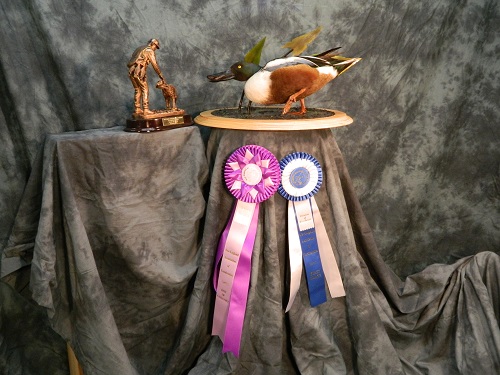 ---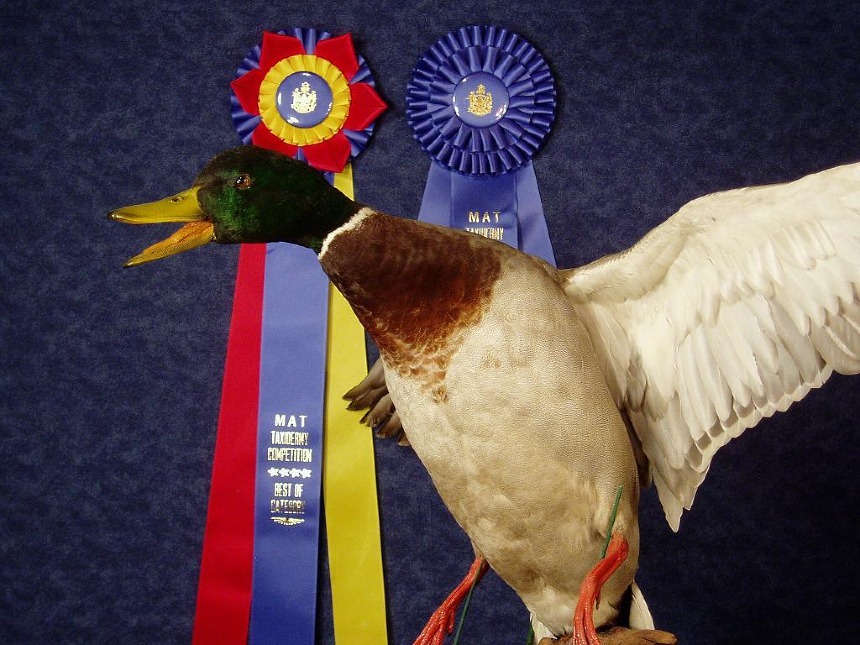 ---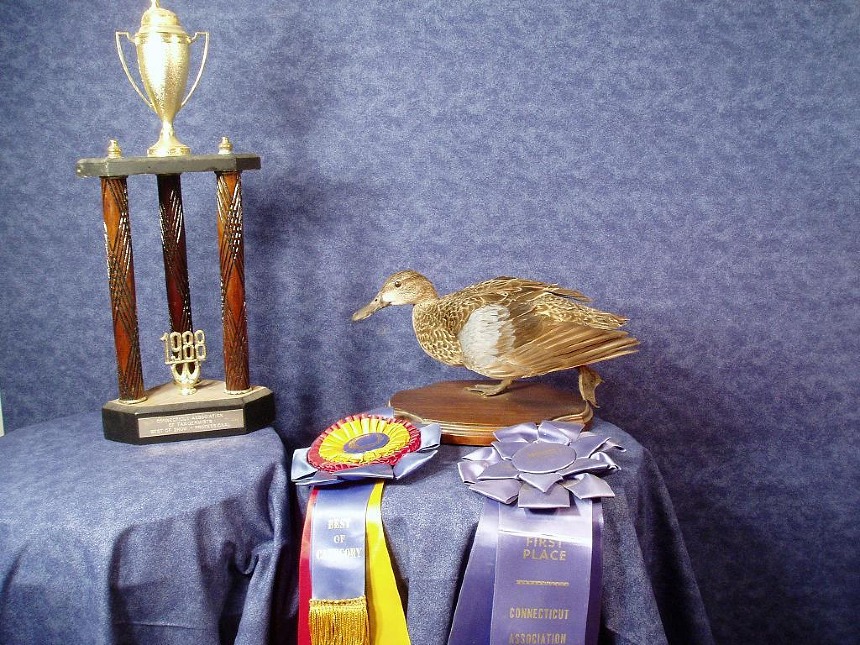 ---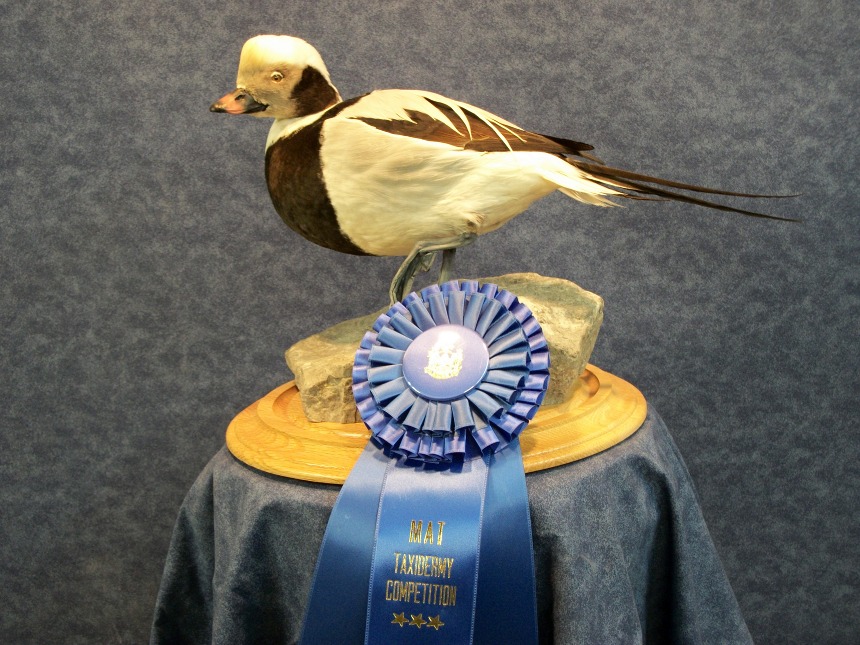 ---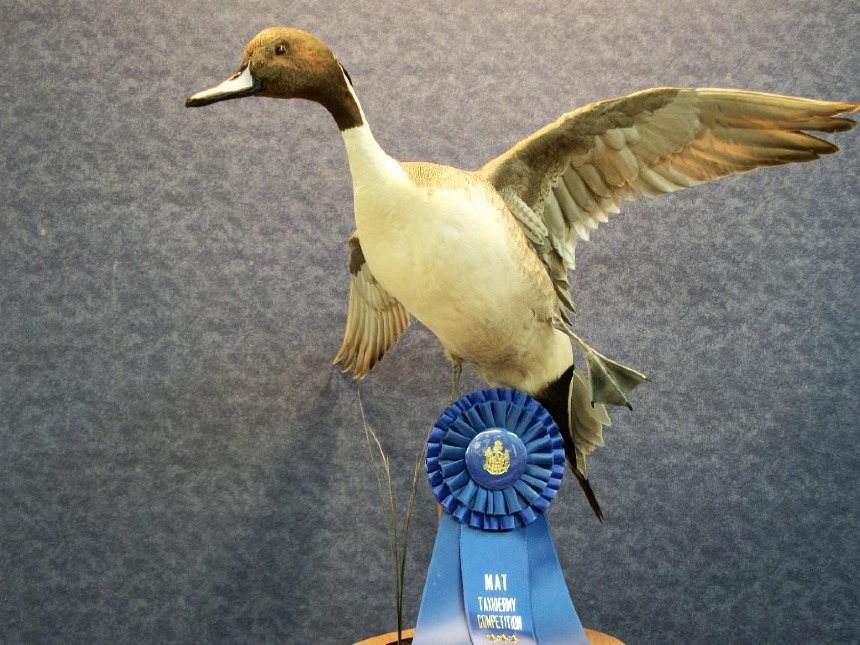 2014 Northern New England Taxidermy Championships - Most Artistic Entry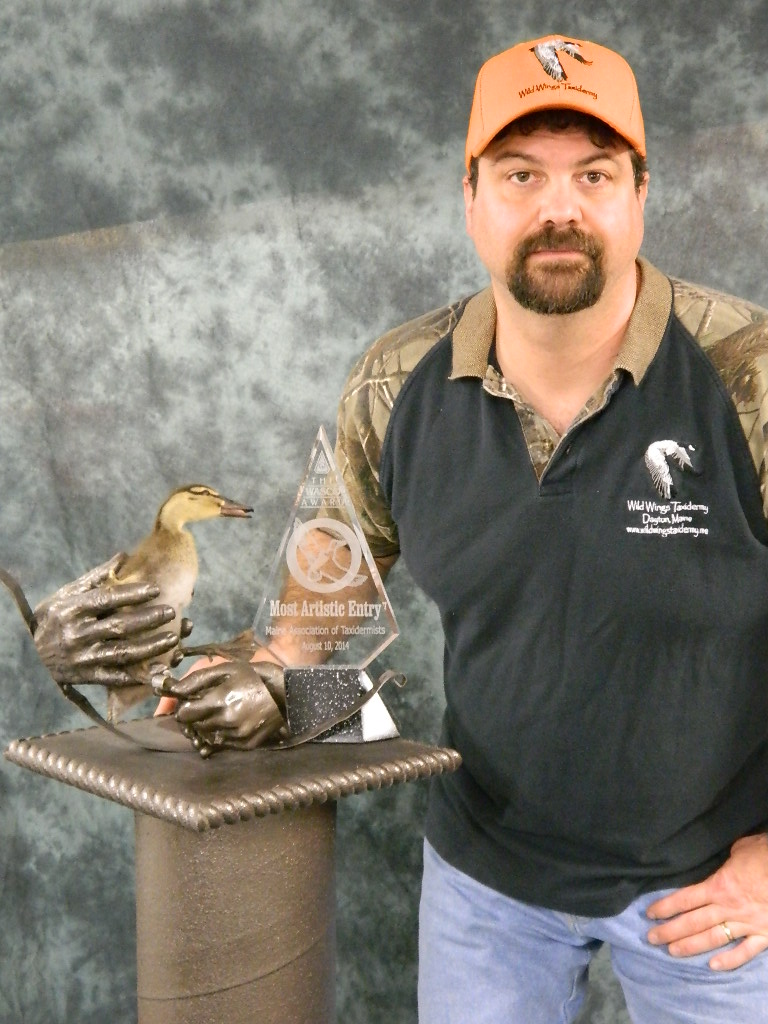 ---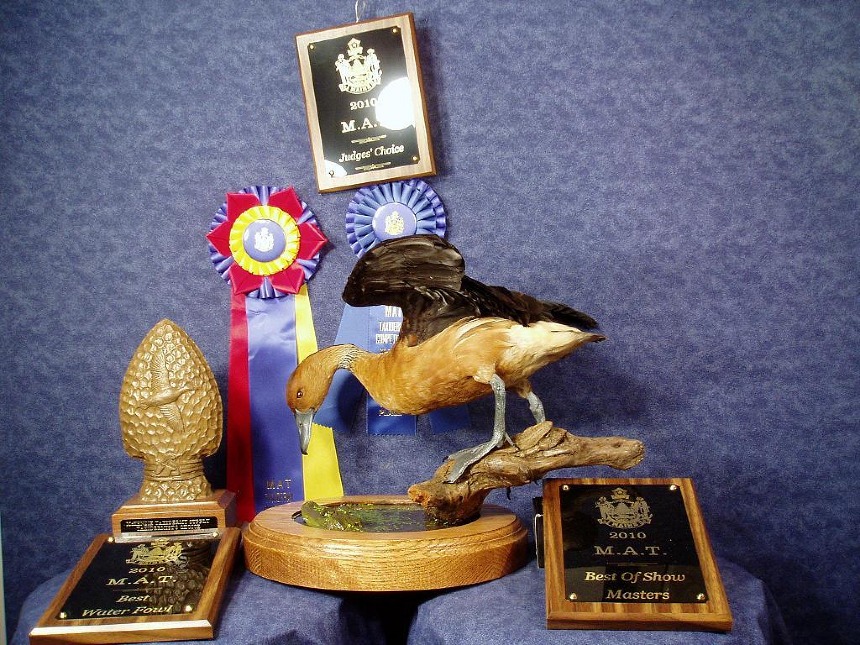 ---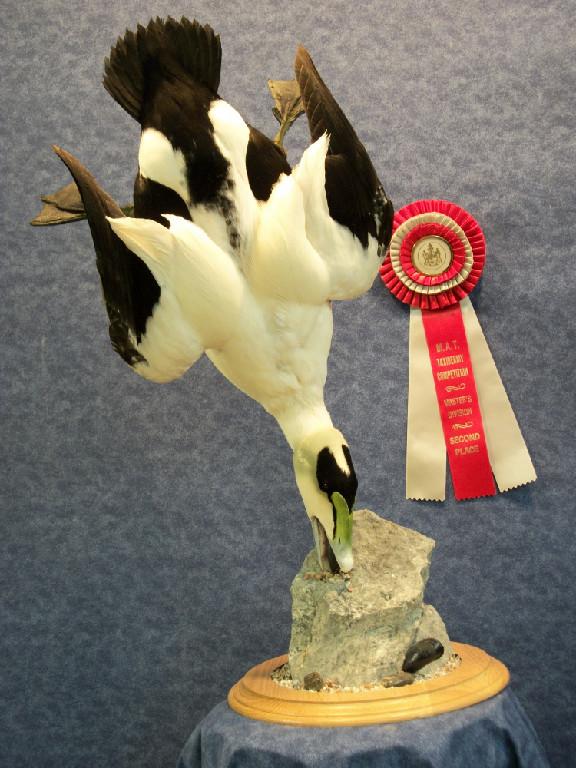 ---